Jazmina Gonzalez-Cruz
Jazmina is a dedicated and experienced Immunologist, committed to improving cancer treatment for Head and Neck cancer patients through immunology.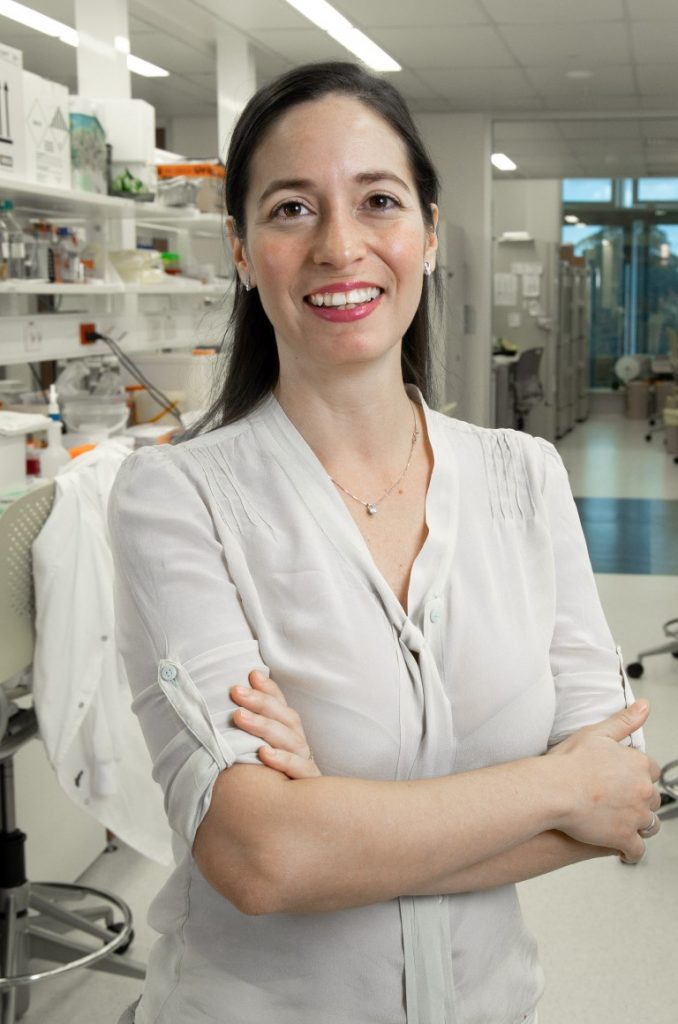 Jazmina completed her Ph.D. studies on the innate immune evasion strategies of Coronaviruses at the National Centre of Biotechnology in 2011.
In 2013, Dr. Cruz was awarded the prestigious Bayer/Alexander Von Humboldt Foundation fellowship for a post-doctoral position to study the role of the immune system at the portal of entry of human viruses at the Henrich Pette Institute, Germany.
In 2015, she joined the Wells Group at The University of Queensland Diamantina Institute (UQDI) awarded with a 3-year UQ early career fellowship to investigate the adaptive immune system that drives anti-tumour responses against epithelial cancers.
To date, Jazmina has published 24 indexed journal articles, (2 in the top 5% and 1 in the top 10% most cited publications worldwide) including a co-first author paper in Cell (the highest ranked journal in the field), a book chapter, over 20 conference papers and, she has secured $AUD1.75 million in research funding as an Investigator.
Under the mentorship of Professor Ian Frazer, Jazmina is the principal investigator of the "Cancer Immunology & Therapy group" at UQDI, supported by the Garnet Passe & Rodney Williams Memorial and Princess Alexandra Research Foundation to identify (i) new cancer immune-evasion mechanisms, (ii) factors defining and contributing to cancer therapy success/failure and (iii) novel druggable tumour/immune system interactions.
To do so, her team is profiling the blood and tumour microenvironment of Oropharyngeal Squamous Cell Carcinoma (OPSCC) patients with high-throughput technologies, such as 10X Genomics Spatial Visium, Nanostring DSP GeoMX, CODEX and multiparametric flow cytometry with DNA-barcoded multimers. Dr. Cruz's team reasons that the correlation of each patient's disease profile with their clinical history can help to predict the likelihood of patients to respond to treatment easing the selection of tailored approaches based on each patient's own disease characteristics.